Product Description
Do you want to derestrict your scooter but don't know where to start? The TuningMatters.com 50cc Scooter Derestriction Kit includes everything you need, to make sure you experience your scooter the way it was meant to be built.
50cc Scooter Derestriction Kit – Why Do I Need It?
In order to have a solid tuning base for your scooter, you first need to remove all artificial limitations. In fact, we have a whole article on the topic of derestricting your scooter. Whilst most can be done without purchasing new parts, a lot of scooters require specific parts to fully derestrict them. In this kit we include the special parts and tools needed, to get the job done. Derestricting your scooter has a lot of benefits like increasing performance and lowering your gas consumption, but it's also illegal in a lot of countries. Please be aware of that!
We tried to put together an ideal kit for the most common scooters out there, so you don't have to dig through countless sites to find the right parts. We hope you enjoy this unique service. Please understand that some models use different parts. We will make sure to send you the correct parts for your scooter and will get in touch before shipping, if any questions arouse. Also, rest assured that we give you a full refund if we can't find the matching parts for your scooter model!
Naraku Unrestricted Racing CDI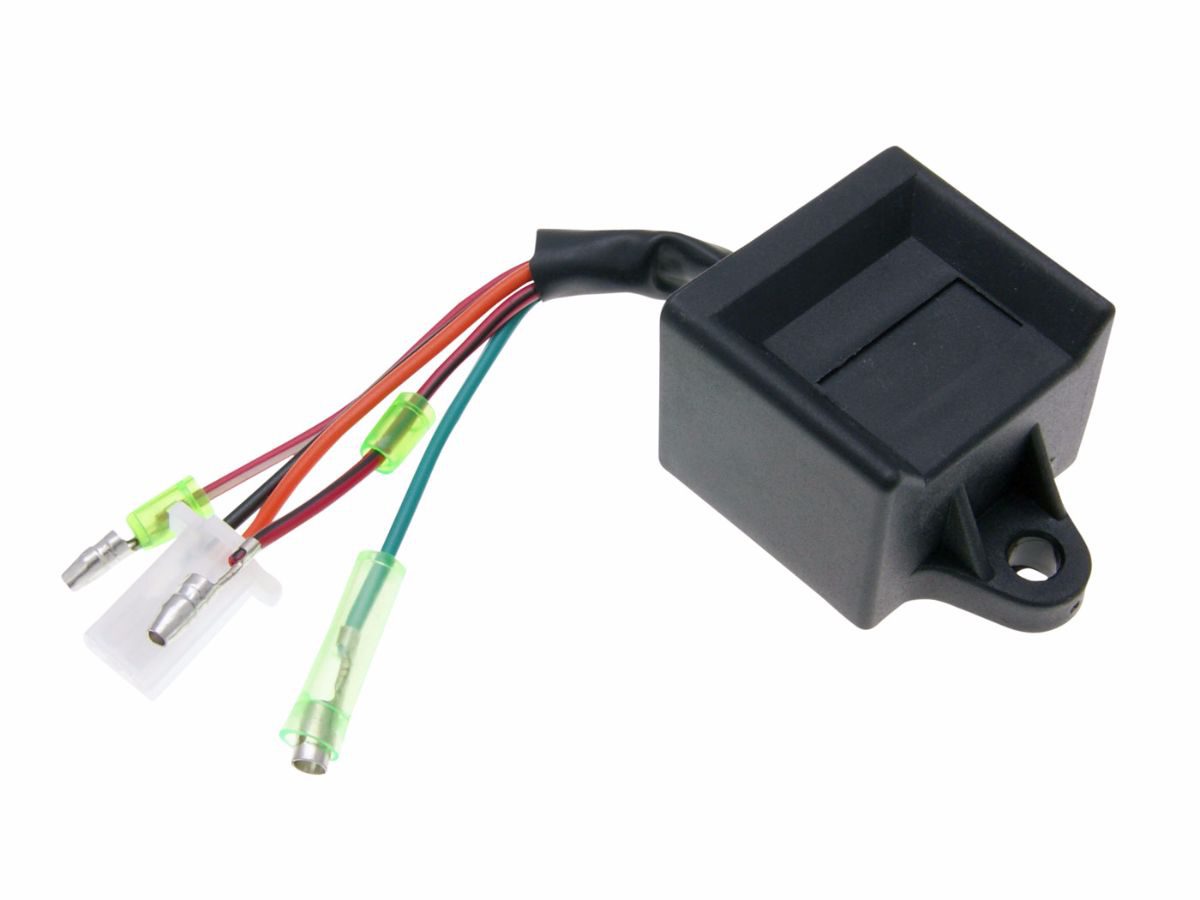 The 50cc Scooter Derestriction Kit includes a Naraku Racing CDI as a drop-in replacement for your stock CDI. The unrestricted CDI will remove the rev limiter on your scooter and unleash the full power of the engine. Ever wondered why your scooter won't go faster when going downhill? Well after installing this you won't need to wonder anymore. This CDI is also essential for any kind of additional tuning.
Please note, that Piaggio AC engine do not require an unrestricted CDI and therefore the derestriction kit does not include a CDI for Piaggio AC engines.
Unrestricted 21mm Intake Manifold (not included for GY6/Kymco)

An unrestricted intake manifold is the second part of the 50cc Scooter Derestriction Kit. The racing intake manifold by French tuning specialist 101 Octane increases the intake diameter to 21mm allowing for an increased air/fuel mixture to be sent to the cylinder. More than this the quality of this manifold is often higher than that of the stock manifold. The carb connection diameter is 24mm and thus can be used with the stock carb, or with our racing carb included in the TuningMatters.com 70cc Sport Kit.
Please note, the GY6 / Kymco 4T engines don't require a sport intake manifold and it is therefore not included in the Derestriction Kit.
Universal Locking and Holding Tool for Variator, Alternator and Clutch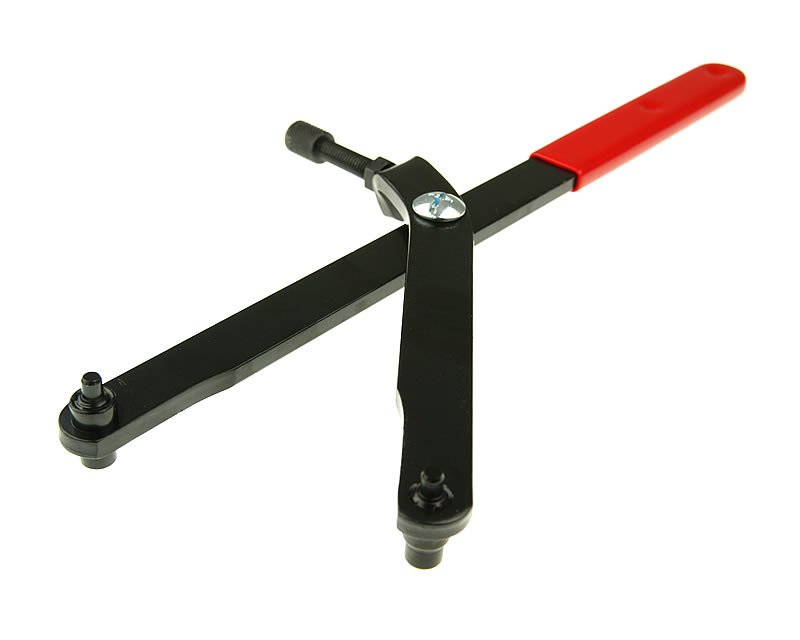 The Universal Locking and Holding Tool will be your best friend when regularly working on your scooter engine. Actually this tool is so universal it can be used on all kinds of engines, even quads, motorbikes and cars. It's a breeze to open the variator of your scooter engine with this one, by simply locking the flywheel, or use the pins to hold the clutch bell. I honestly use this tool all the time and it is perfectly safe to use. Before that I used a piston stopper, but I've seen people simply breaking their piston using it. Since then I'm only using this tool and it has never let me down. This is essential for removing the variator distance ring whilst derestricting your scooter and compatible with pretty much every scooter on the market!
Clutch Spanner 34mm /41mm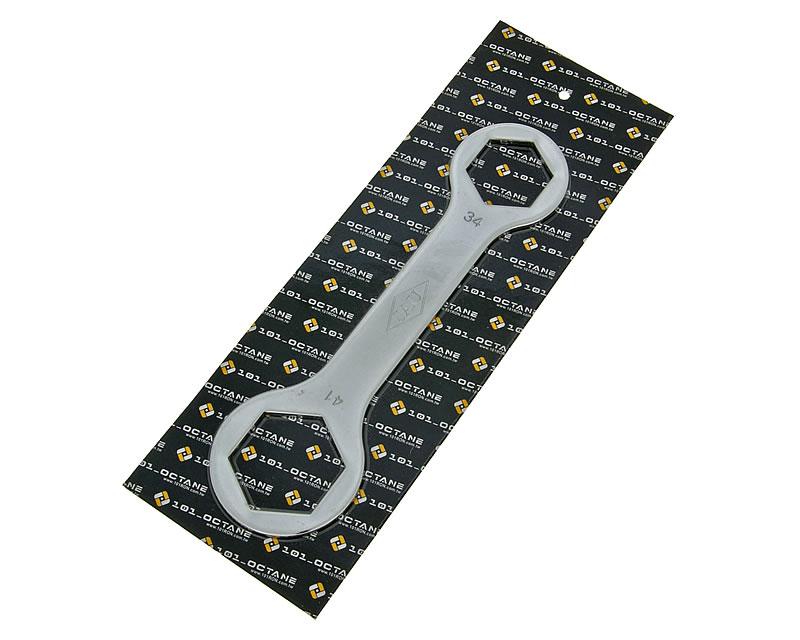 Another essential tool, every scooter tuner needs to own. The 34mm/41mm clutch spanner allows for opening of the thin, but very large nut holding the clutch and converter together. Trust me, you'll go nuts (pun intended) without this special tool and if you want to help out a friend, this spanner is compatible with pretty much all scooter brands out there!