It took Stage6 a while to get one of the most anticipated releases out of the door but finally it happened: The Stage6 Sport Pro MKII and Stage6 Racing MKII cylinder kits are available for Minarelli and Piaggio engines. Read all about them below including Dyno test results!
Update: The Stage6 Sport Pro MKII are now available for Minarelli and Piaggio scooters at an incredibly low price in our Store. Click here for the Stage6 Sport Pro MKII Minarelli and here for the Stage6 Sport Pro MKII Piaggio. The Stage6 Racing MKII is available here for Piaggio.
Stage6 Sport Pro MKII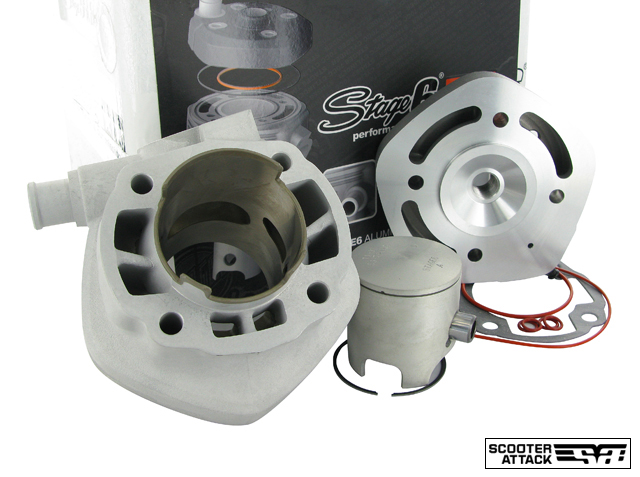 Everyone who wants to get into scooter tuning and buys his first cylinder kit this is no doubt what I would recommend to get. An all aluminium street to mid-race cylinder kit at a very affordable price and with a perfect spare part availability. This kit gives you everything you would expect from an aluminium cylinder and it is not too hard to setup. If you want to get more out of your setup in the future it still has the reserves for porting and even stock runs great with higher revenue exhausts like the R1200 by Stage6.
At a price of 145€ for the LC version and 117€ for the air cooled model this is a steal. Ride this with a Stage6 Pro exhaust and a 17.5mm carburator for an instant 12hp or go hard with a R1200 and up to 21mm for an estimated 15hp.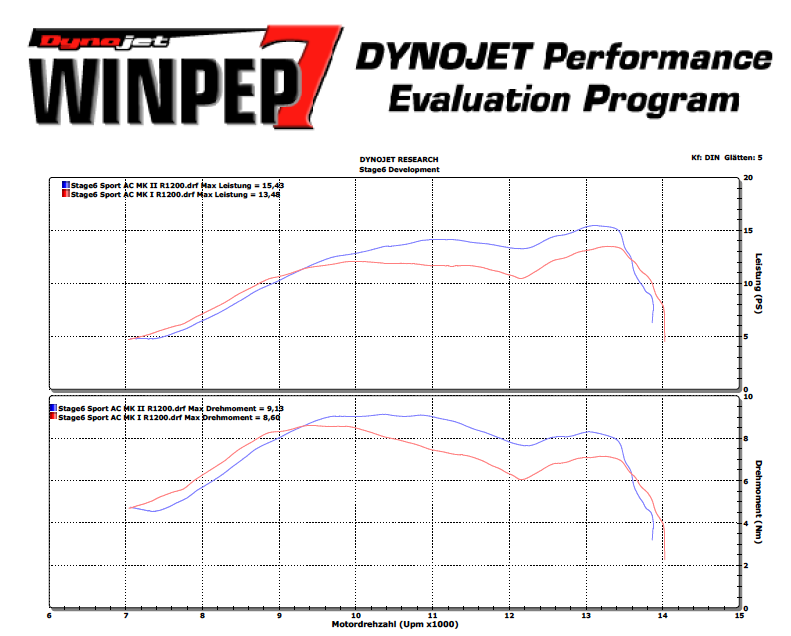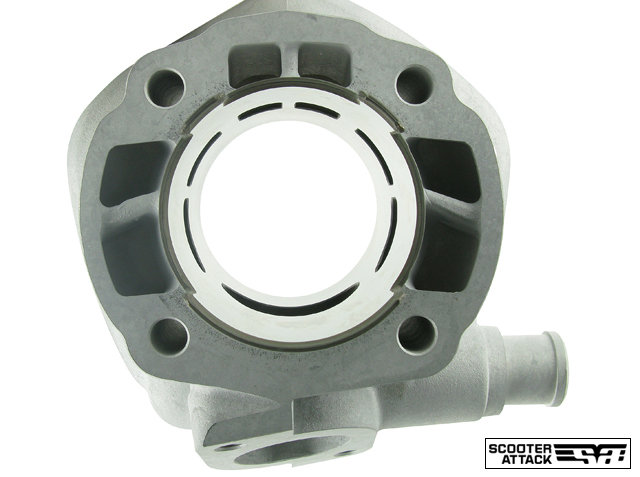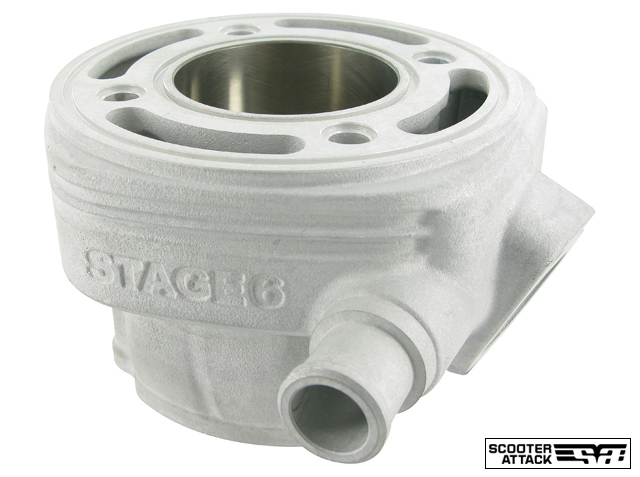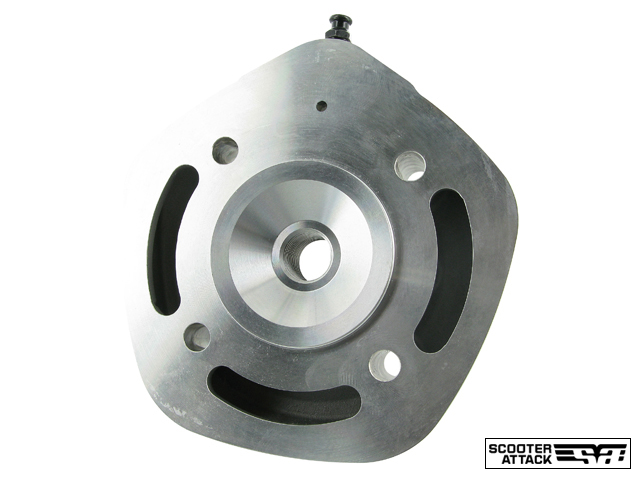 Stage6 Racing MKII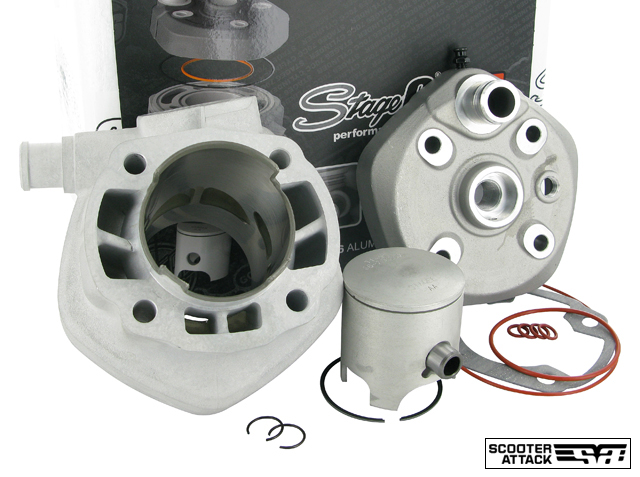 If you want to be real fast and have already gathered some experience in scooter tuning this cylinder allows for 21hp when porting it to the max. The T-shaped exhaust port is revenue oriented by default but allows for maximum horse power when modified correctly. Due to the low price and and the amount of available spare parts the old version of this cylinder was probably one of the best selling cylinder kits ever sold. The new version improved the performance and will no doubt again be a best seller.
Priced at 187€ for the LC and 155€ for the air cooled version this cylinder kit is considerably cheaper than the Malossi and Polini kits. Ride this with a Stage6 R1200 exhaust and a 21mm carburator for an instant 15-16hp boost. In combination with an R1400 or Yasuni C21 and a 24mm+ PWK you will exceed the 18hp.