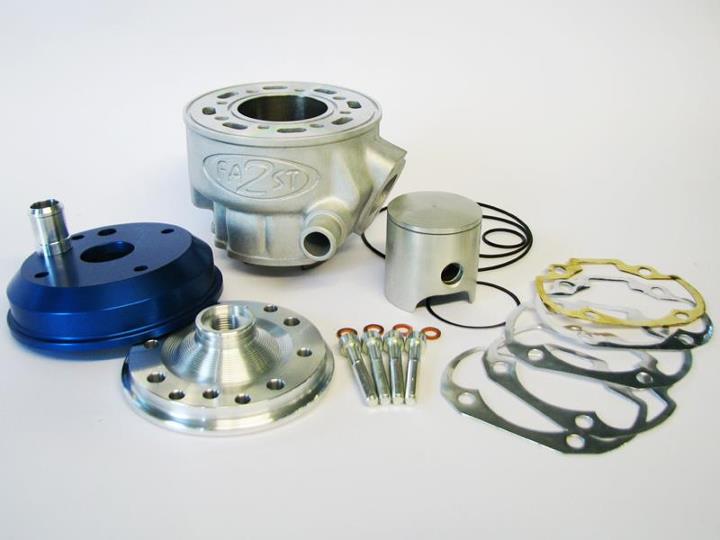 Renowned Italian super tuning brand TRT have announced their latest piece of development the 2Fast 70cc model. TRT is mostly known for the legendary 86cc 2Fast cylinder kit, which started the big bore era before everyone else.
The kit features six huge transfer ports and the known T-shaped exhaust port (this one is also huge…). Interestingly the T-shaped exhaust port isn't used in the 86cc model instead they use a three window exhaust port there. We will try to find out why they've changed the design and if this is also a possible design for the next big bore model. According to TRT the cylinder design has been successfully tested in the Italian scootermatic cup.
The kit will be available for Minarelli and Piaggio engines. No release date or price has been announced yet but it will be available through your regular TRT dealers soon.
We can't wait to see how it performs versus the Stage6 R/T and the Malossi/Polini's in the other countries and wish TRT good luck with the kit.
Gallery