The Super Sunday is an annual Scooter Ride Out event taking place in Southern California. It is open for everyone but especially known for the insane Honda Ruckus (Zoomer in Europe/Japan) builts, that show up each year. Organised since 2008 by Killer Scooter, the event attracts about 150 to 250 scooterists every year.
Steady Garage provided a small recap video from this years event, enjoy and make sure to also visit their blog for more freshness!
steadygarage.com/2014/05/08/easy-friday-super-sunday-weekend-part-1
steadygarage.com/2014/05/24/the-do-over-super-sunday-weekend-part-2
steadygarage.com/2014/06/07/the-rematch-super-sunday-weekend-part-3
Find more pictures on the Steady Garage Facebook Page and if you want to attend the Rally next year, make sure to sign up with the TotalRuckus.com Forum!
Super Sunday 2014 Images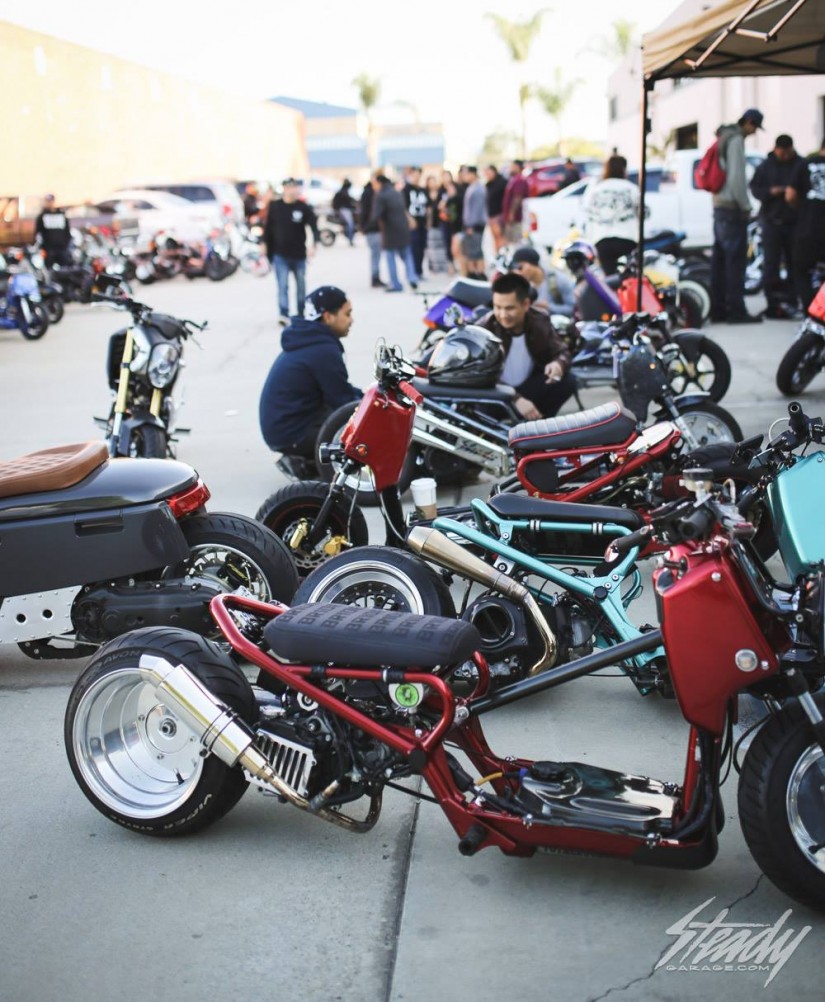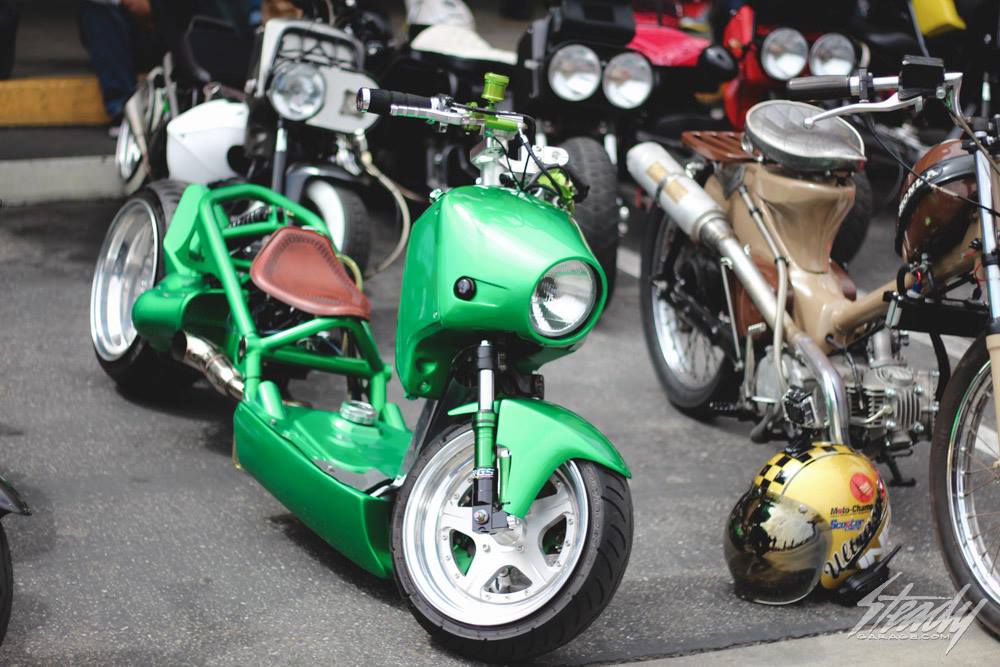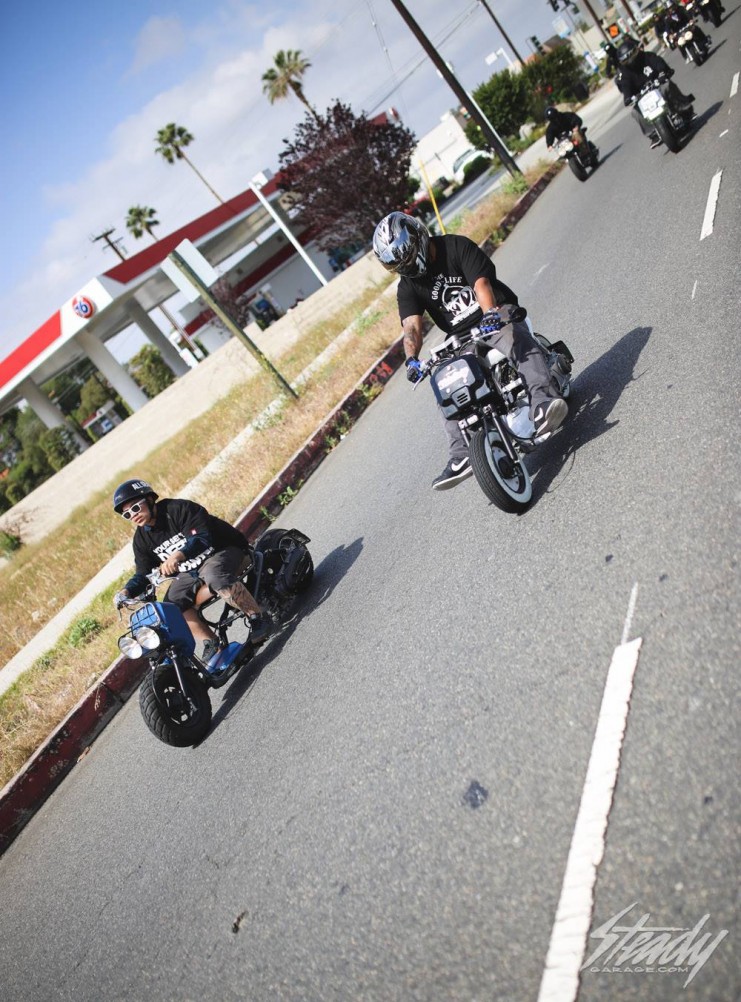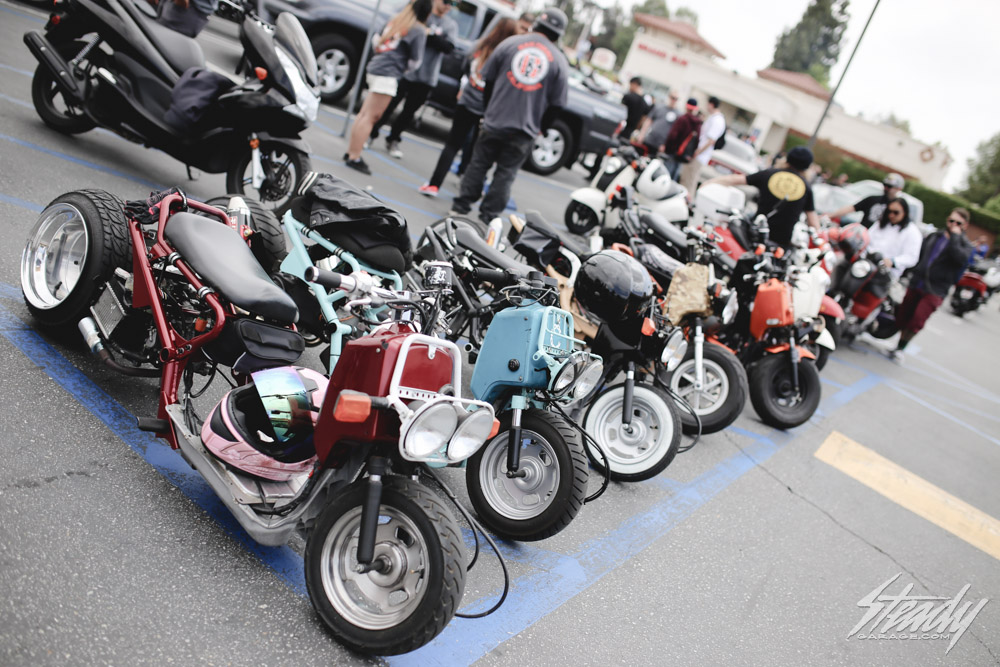 Image courtesy of SteadyGarage.com