Slovenian High-End exhaust manufacturer Roost, has been working on a secret project for a while. The so called Roost Havoc Cylinder Kit is a 100cc big bore cylinder for 50cc Piaggio engines (and soon 50cc Minarelli too). It features a new water cooled exhaust outlet design that's new in the scooter scene and promises about 30bhp out of the box.
Roost Havoc 100cc Kit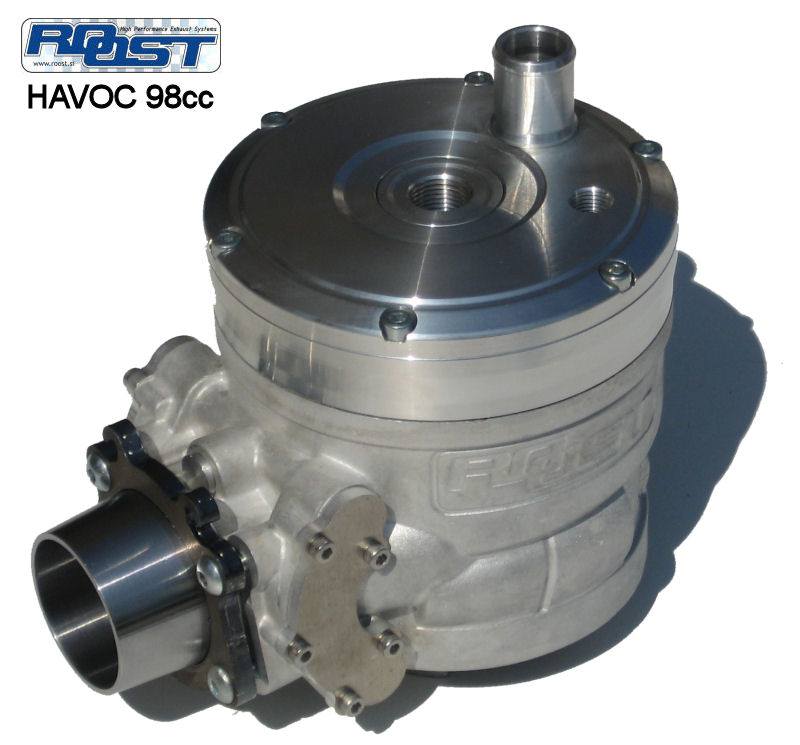 The kit for Piaggio engines includes the water cooled cylinder including piston and head, as well as a matched exhaust and long-stroke crankshaft.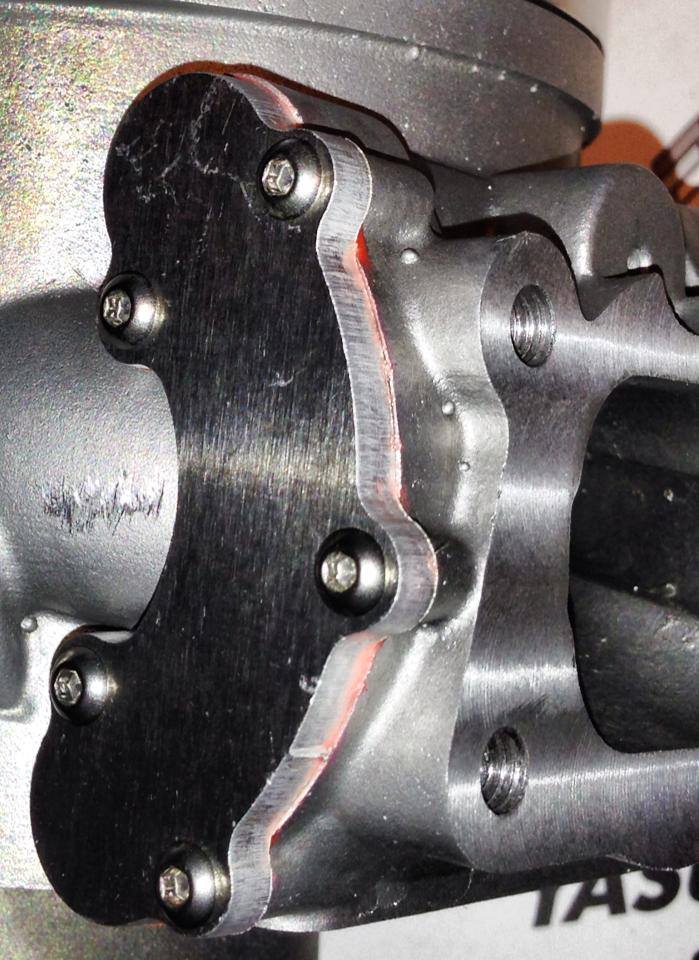 The Havoc cylinder kit features a 52mm piston bore and a quartered (actively cooled) exhaust port. Unlike the Stage6 R/T and the new Malossi MHR Team Cylinder kits, the Havoc utilizes the  stock engine studs. This is surprising as Stage6 stated that there spacer design as essential, in order to keep the temperatures under control…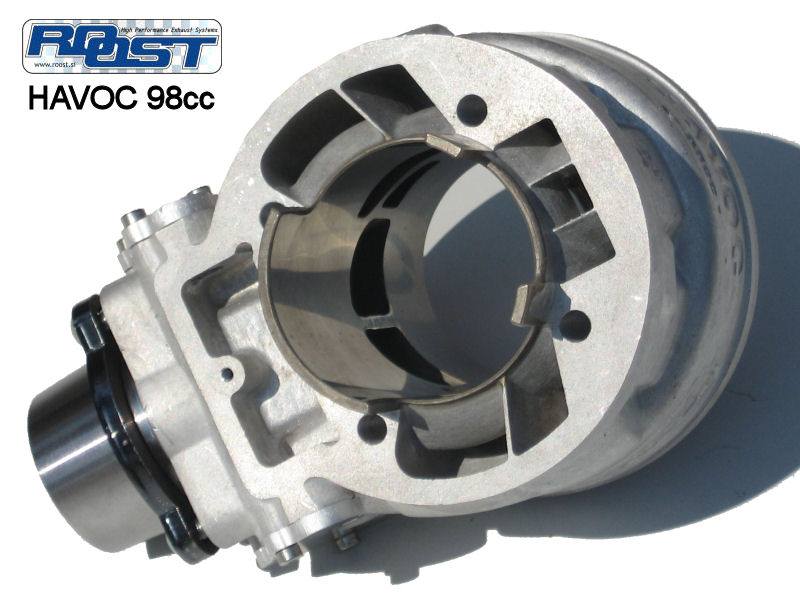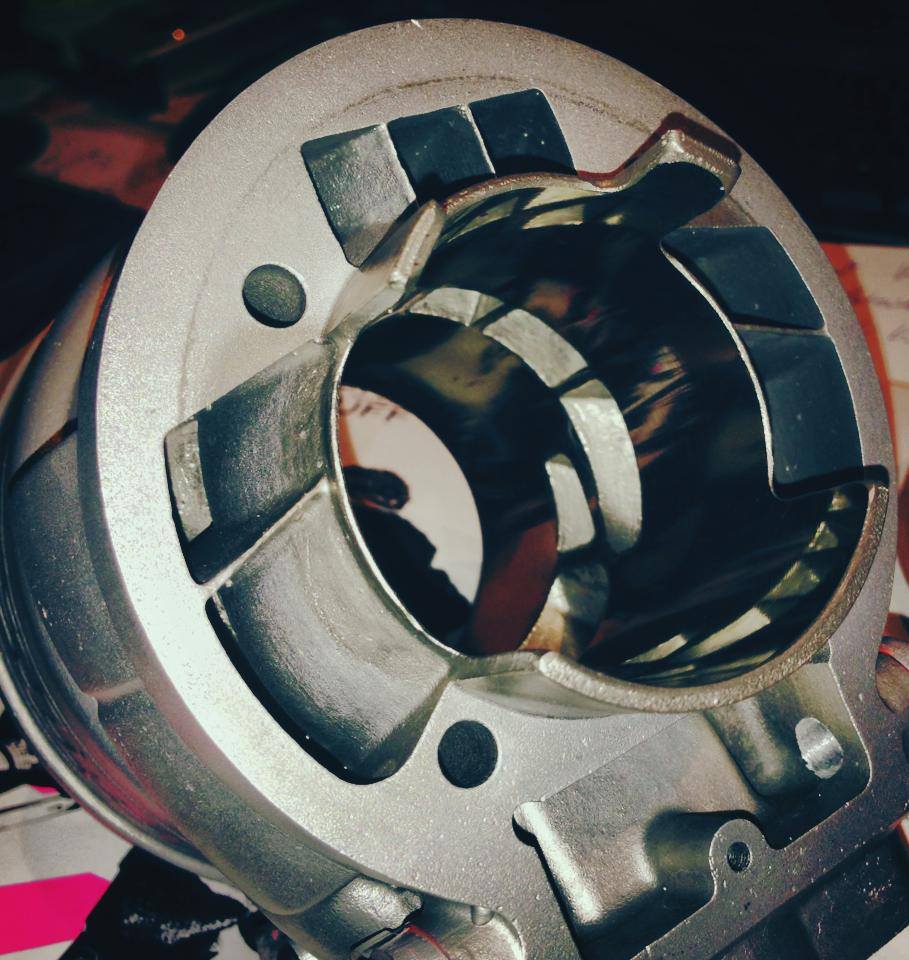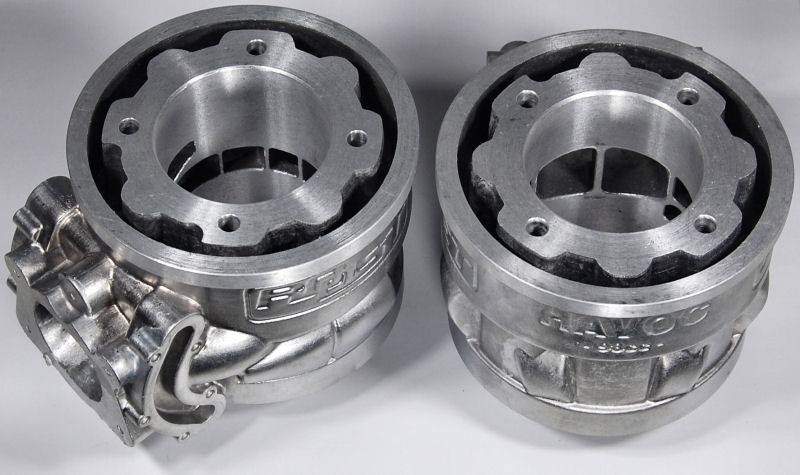 The exhaust is optimized to match the cylinder's timings and comes with a carbon fibre silencer and the usual superb quality from Roost.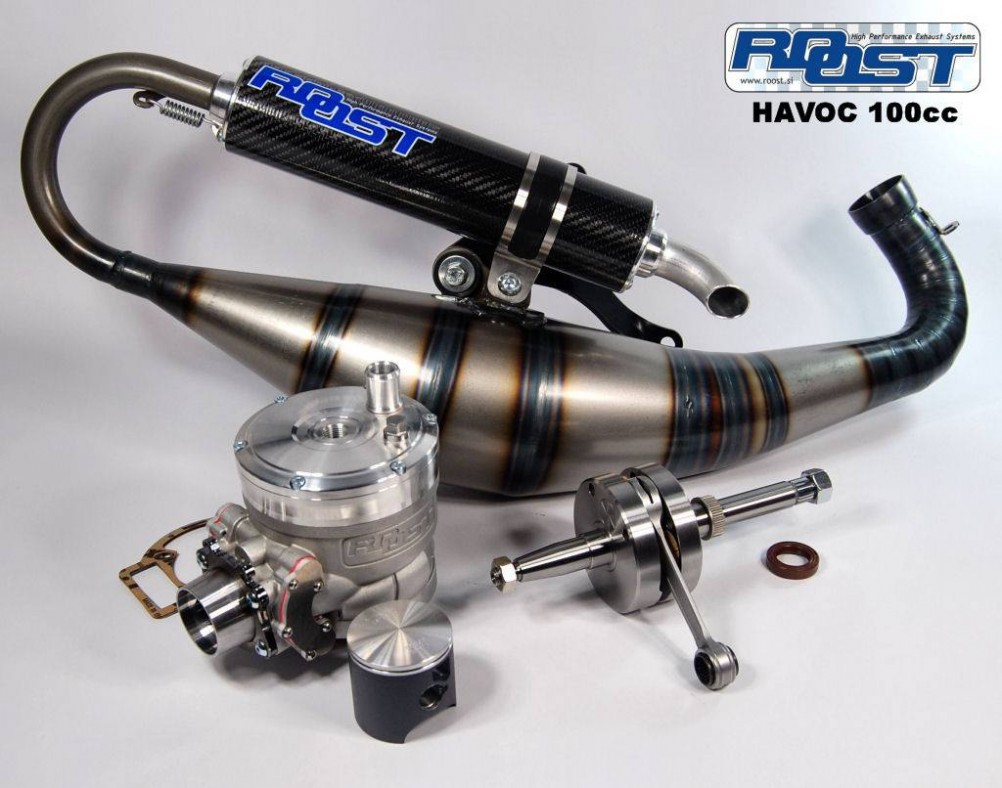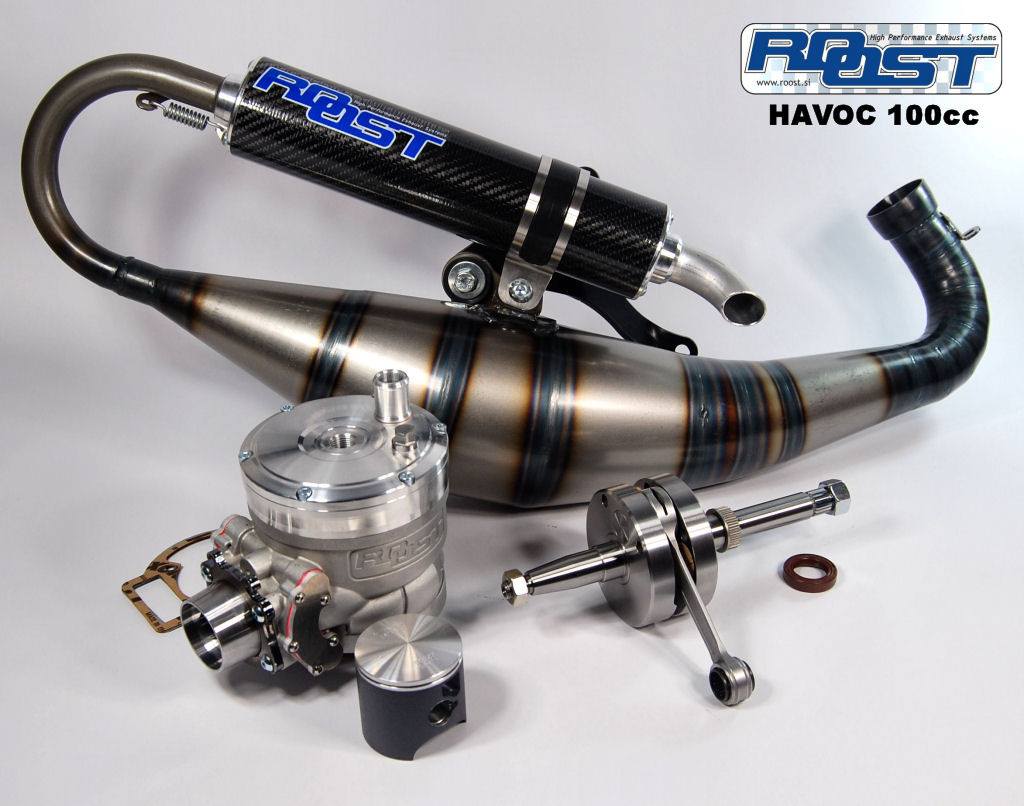 Along with the exhaust and the Roost Havoc cylinder, the kit comes with a stroker crankshaft, featuring 46mm of stroke and a 95mm con-rod.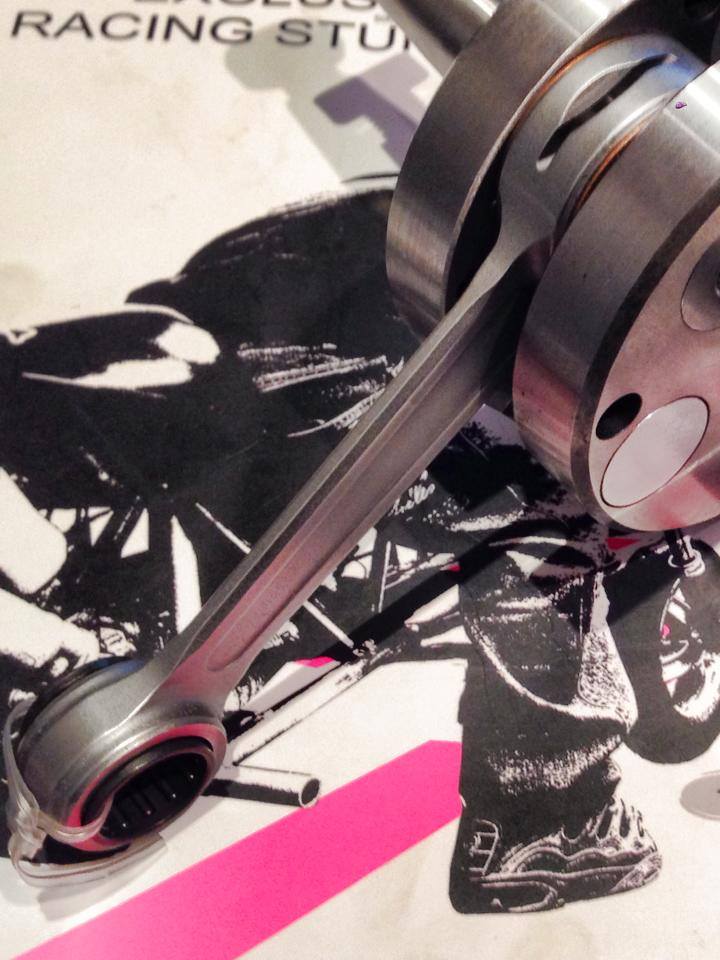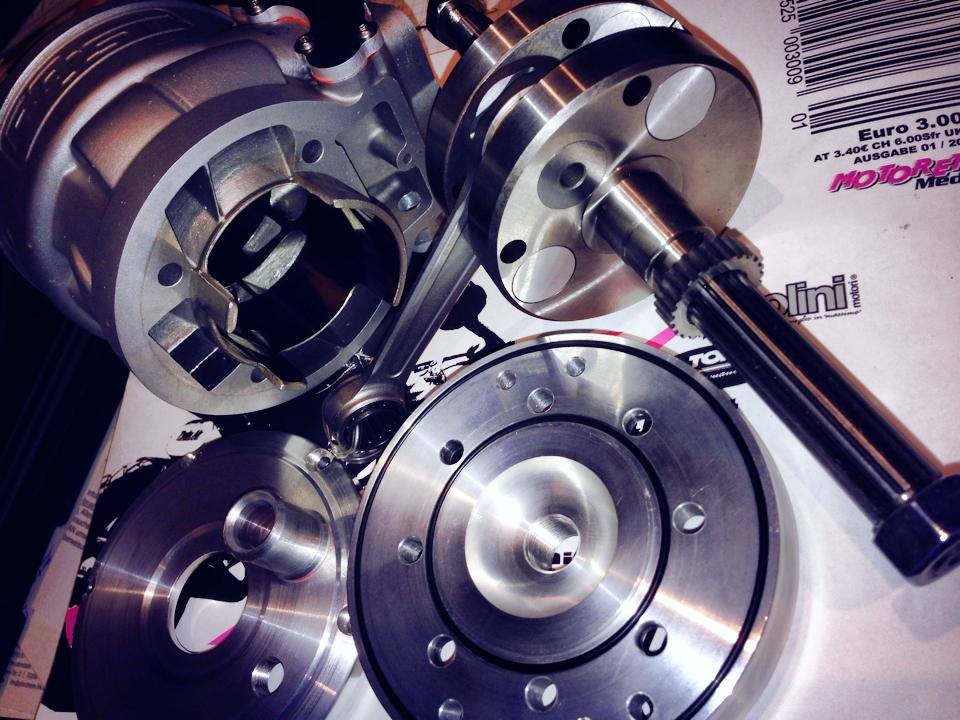 So what do you get:
A 98cc, 52mm bore Cylinder Kit with an actively cooled, quartered exhaust port.
A stroker crankshaft with 46mm stroke and 95mm con rod length
A matched exhaust with a carbon fibre silencer
About 30bhp out of the box
And there is always the price question… It is available now at your Roost dealer for about 1400€ *yikes*!
We are looking forward to the results this cylinder will bring on the table and of course how well it can compete with the Stage6, Polini's and Malossi's out there!
Roost Havoc 70cc Kit
Just recently announced was the 70cc version of this kit, available soon for Piaggio and Minarelli engines. It also features the cooled exhaust port and surely gets shipped with a matching exhaust. It is unclear tho, if a different crankshaft will be required as well. Cylinder kits of this category usually run on 85mm con-rods (stock stroke that is, using a 5mm spacer or extended cylinder foot design). Since the crankshafts are already out on the market, it is likely that the kit will be sold without the needed crankshaft.
Follow Roost on Facebook to stay up to date on this topic or sign up with our newsletter for much more goodness!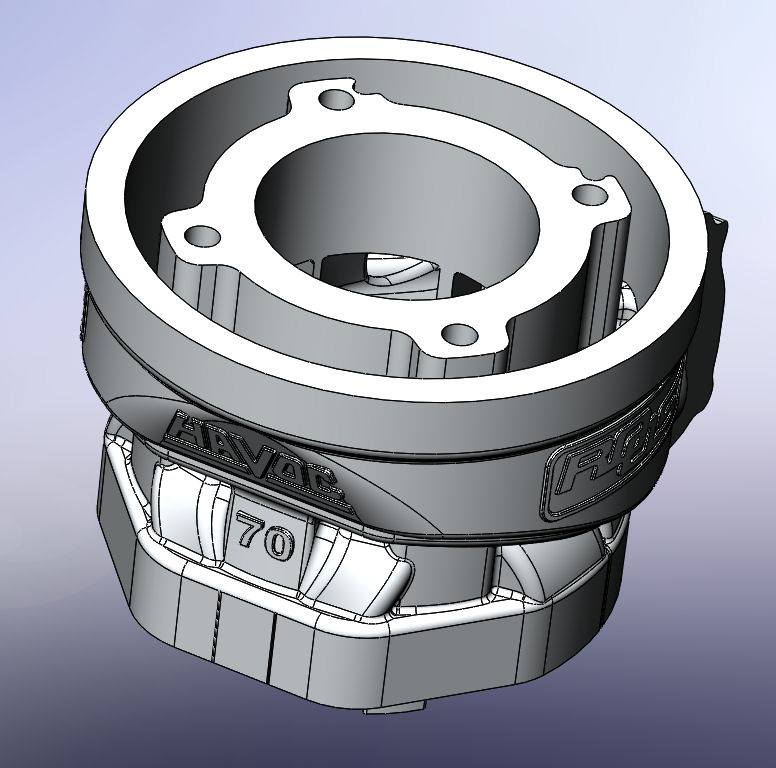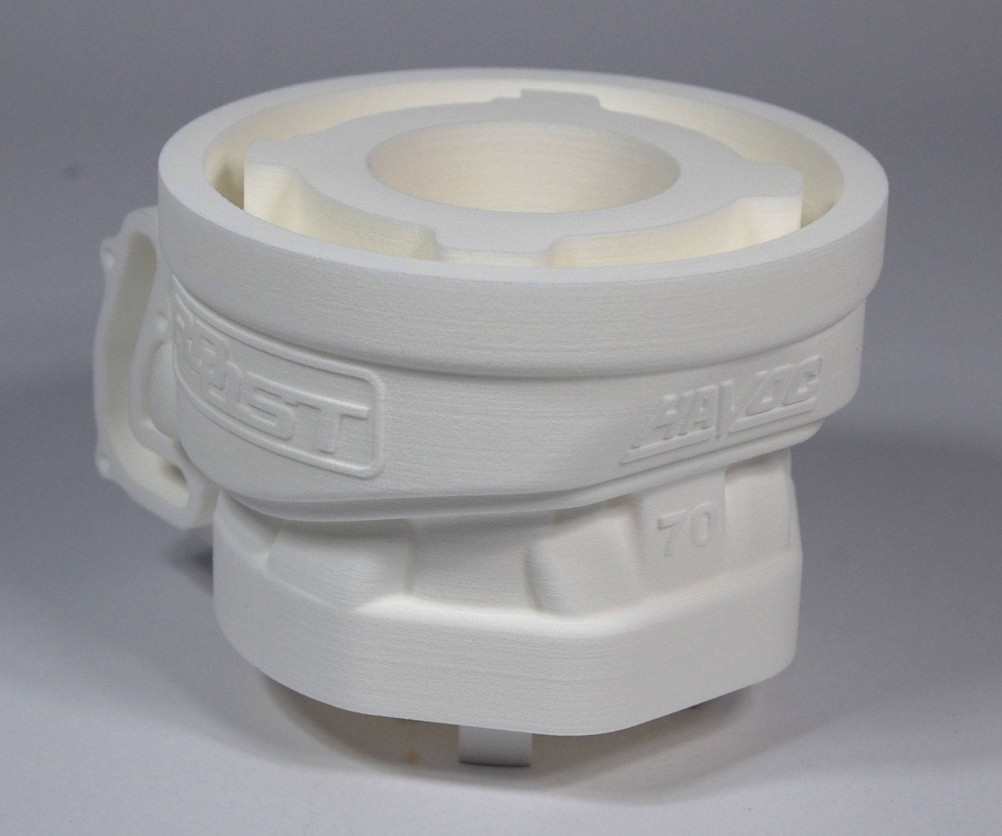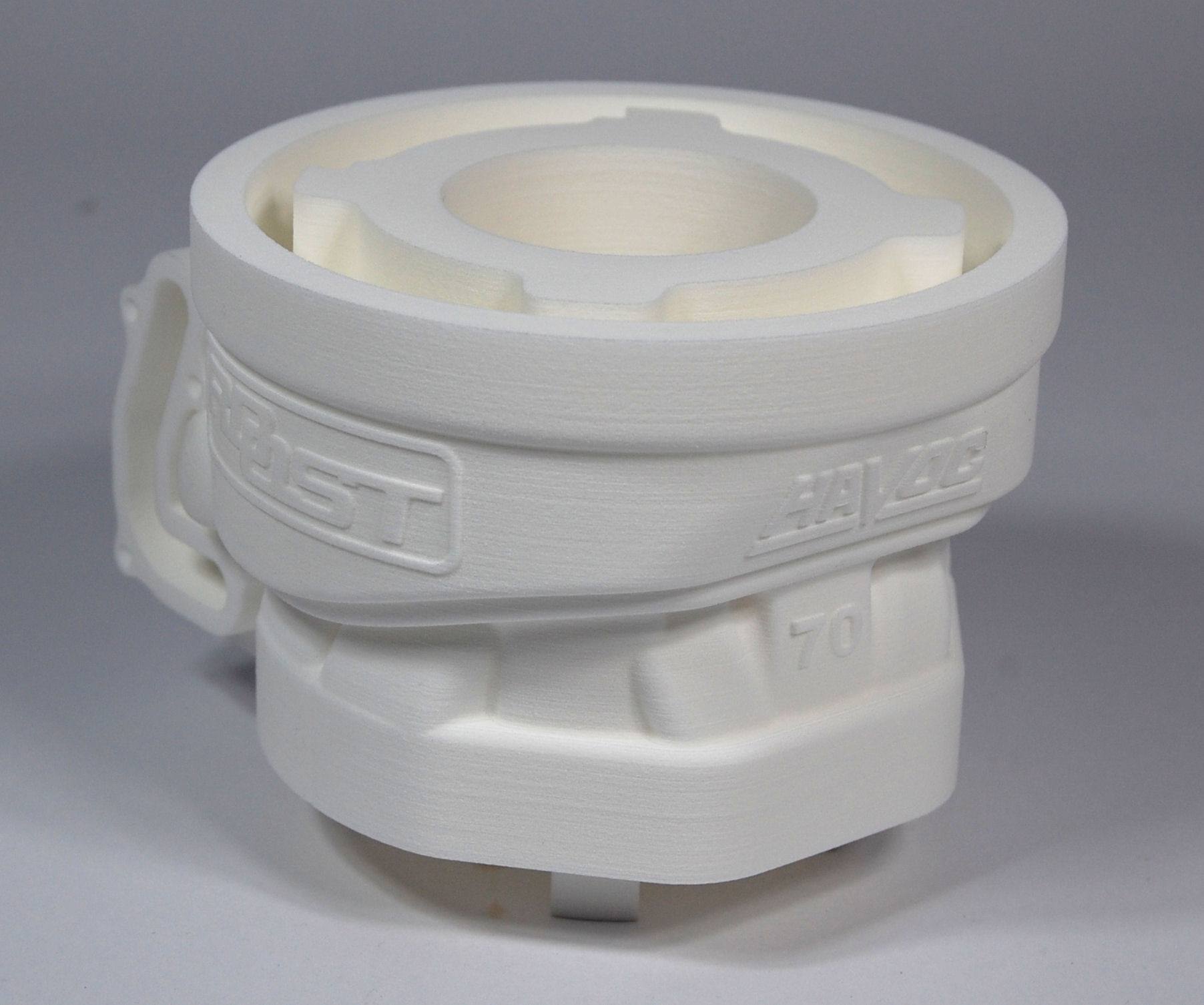 All images are courtesy of SpeedFactory and Roost!